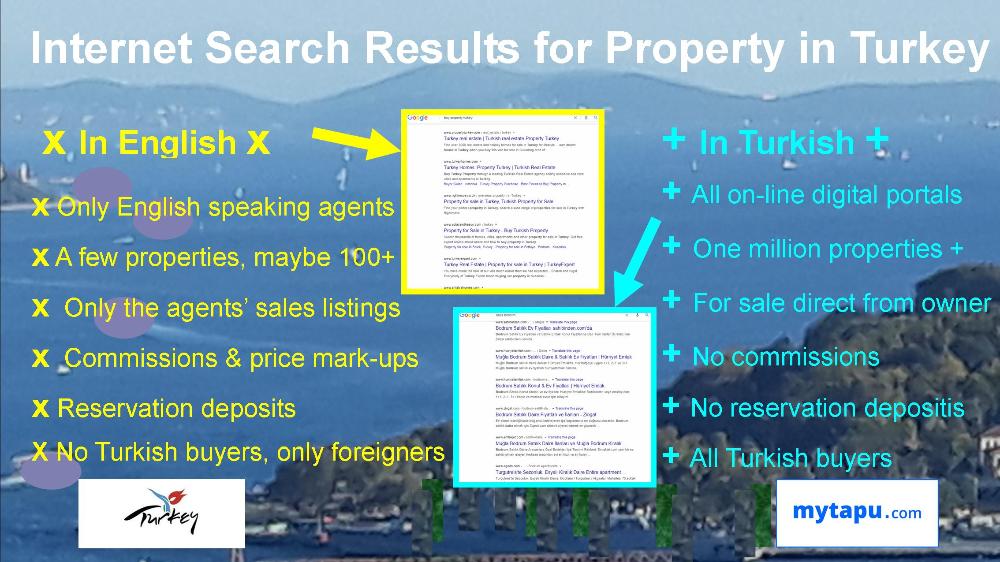 The Best Place to decide Where to Buy Property in Turkey is Like the Locals Do, using Online Portals,
Deciding where to buy property in Turkey, the best way is like the locals do.
The search begins at the online portals.
No Problem...! Online portals in Turkey require Turkish language reading and writing ability, to obtain the search results, communicate with the seller, etc. No Problem...! Help with the Turkish language can be had from the Team at mytapu.com. The help can provide guidance as to key words and terminology, or it can extend to creating the login registrations, doing the searches in each portal for you, and liaising with the seller for you. These are fee paying services but the charges are not much more than simple translation fees.
Consider the savings: buying from an English speaking agent is going to c...