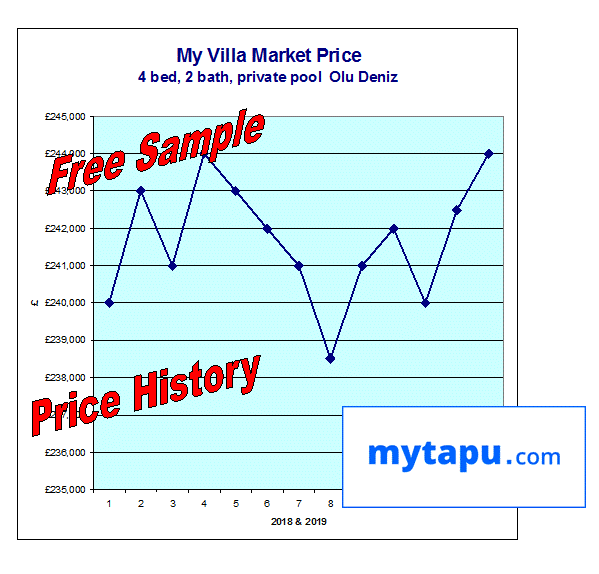 We find some challenges when we look for the trend of property prices in Turkey. How much have they gone up? Or down? An estate agent says they have gone up by 20%. Is it true? Yes, 20% in Turkish Lira prices; but just a moment…. The Turkish Lira is down by more than that over the last year. So that means the dollar or euro prices are down. Is that right?
Yes actually, that is correct. Unfortunately

most of the property price tracking services in Turkey only report in Turkish Lira. That is somewhat misleading if you are an investor, because you want to know the hard currency price trend. Or at least you want to know the inflation adjusted price trend. Fortunately there is now this place to find accurate price indications for ...