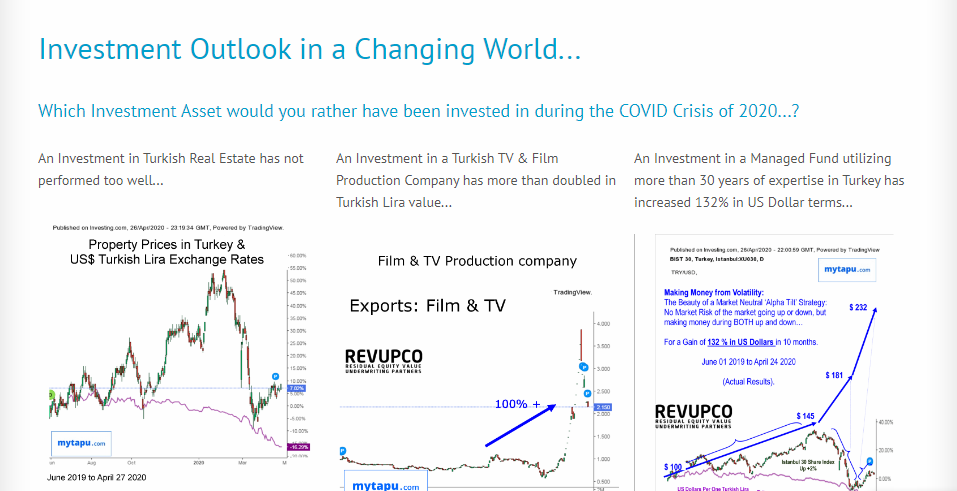 Investment Performance of Turkish Assets During COVID Crisis April 2020: Property, TV & Film Production, and Long-Short Market Neutral Alpha Tilt Hedge Fund
April 28 2020 During the recent pandemic crisis, the investment performance of Turkish assets has varied considerably. Real estate has not done so well, investment in TV & Film production company has fared better, nearly doubling in US Dollar valuation, and Investment Fund performance in Long-Short Market Neutral Hedge Fund has increased 132% in US Dollar valuation. Performance returns covering the period June 2019 to April 2020... read more here.
For more information, please contact info@mytapu.com. Include your WhatsApp or Viber number for a Free call back.