Mortgages for Foreigners Buying Turkish Property...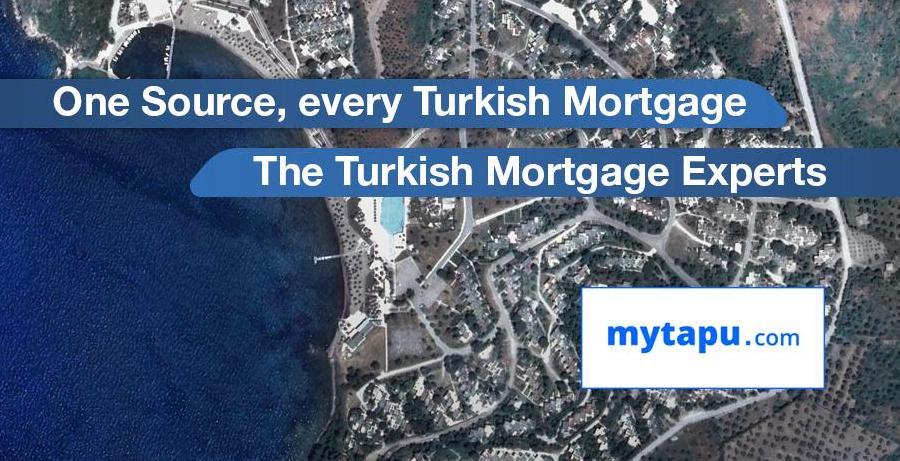 The List of three general categories of mortgage available to foreigners buying Turkish property:

1) Local domestic mortgages- usually loans in Lira
2) Cross-border mortgages- loans in EUR, USD, GBP at favoruable interest rates
3) Sharia compliant funding- loans in Lira but with many alternatives possible

Local domestic mortgages are not especially attractive at the moment with monthly interest rates around 2%, or 24% annually ! As the Lira currency stabilises, expect this rate to drop, and property prices to jump…! Local mortgages have a great range of borrowing flexibility to suit the needs of any borrower.

Cross border mortgages are available only to persons with income from outside Turkey and in the currency of the loan- EUR, USD, GBP. The interest rates and loan terms are the best available, ranging from 5%- 8%, but range of choice and flexibility is limited.

Sharia compliant mortgages are developing rapidly in variations and choices and before long Turkey will be the world leader in this market segment. Obviously, a comparison of repayment rates with interest bearing mortgages is inappropriate, and the wide range of flexible options make this a funding source well worth the time to explore.

Mortgages are not just about the interest rate. There are many other factors that warrant consideration. The first of these is obviously the list of documents required for the Turkish mortgage application….

And understanding how much an investor can borrow requires two calculations: the first for the Credit Limit, based on income; and the second for the Loan Limit, based on the property value. There is no substitute for independent professional advice from experienced experts, available from the Turkish mortgage team at mytapu.com, the best source …


Additional Reading for Buyers:
Residential Property Investors Tool-Kit for Turkey
Property Finders Service Istanbul and Coastal Turkey,
Citizenship Investment in Turkey
The One Source for Every Turkish Mortgage
Legal Services for Property Matters in Turkey
Advice for Property Matters in Turkey
All Articles
Property Price Histories in Turkey
Additional Reading for Sellers:
Legal Work on Property Matters
Property Selller's Tool-Kit for Turkey
Digital On-Line Sales Distribution
Peer-to-Peer On-Line Exchanges
Advice for Property Matters in Turkey
Keep informed about property matters in Turkey, with articles like this one…sign-up for our periodic Newsletter here…or here…
At mytapu.com our policy is to ensure our clients are fully informed, so that they may make fully informed decisions- this helps to ensure better outcomes all around.
Building Trusted Relationships is Building Our Business...!
See What Our Clients Say About Us...